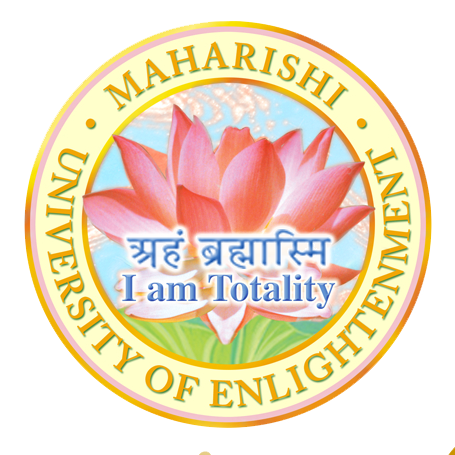 Purchase all three parts of this course now and participate in the upcoming Q and A for Parts II and III
This is the first in a three-part series providing a full introduction to the course material. Purchase all three parts of this introduction now and save! This self-paced course offers a live Q and A session as part of the course launch. There is still time to participate in the upcoming live sessions.
An Introduction to Maharishi AyurVeda with Amrita Shrivastava - Part I
You will broaden your knowledge of fundamental concepts of Ayurveda. Throughout the course we will discuss practical ways to incorporate Ayurvedic principles into your daily life.

Ayurveda's primary goal is to preserve a person's health. You will learn from this course how to maintain a healthy lifestyle and the appropriate diet to follow for your body constitution, We will discuss how the doshas can be balanced. The concept of the three doshas will assist in identifying the bodily constitution, which is necessary to decide what foods and activities are ideal for you.

The concept of agni, which is the secret of health, will be taught as well. There will be advice on how to balance agni, or the digestive fire to balance overall health.
Level: Beginner

Part 1 Lessons: 2 hours 15 minutes

Originally Live Q/A Session: 45 minute replay

Instructor: Amrita Shrivastava

Lessons: 3 video, 1 live Q/A session replay


Prerequisite: None
Learn More
Course Wholeness
Lessons In Maharishi AyurVeda with Amrita Shrivastava
Instructor
Amrita Shrivastava

Amrita Shrivastava is a Certified Teacher of the Transcendental Meditation® Technique, Advanced Technique teacher and TM-Sidhi Administrator. She is currently faculty at Maharishi International University and Maharishi University of Enlightenment. She has bachelor's degree in medical biotechnology, and a master's degree in molecular biology and human genetics. Amrita also has a Masters in Maharishi Ayurveda and Integrative Medicine and is currently working on her PhD dissertation on Ayurveda and Mental Health, specifically focusing on the role of digestion in supporting emotional wellbeing.

Country Discounts Available
When registering in the following countries use the code MAV25 and receive your discount at checkout. Buy the three course bundle using the code MAVB15 and save.
Afghanistan
Albania
Algeria
Angola
Armenia
Azerbaijan
Bangladesh
Belarus
Belize
Benin
Bhutan
Bolivia
Bosnia and Herzegovina
Botswana
Brazil
Bulgaria
Burkina Faso
Burundi
Cambodia
Cameroon
Cape Verde
Central African Republic
Chad
Colombia
Comoros
Congo, Democratic Republic of the
Congo, Republic of the
Cote d'Ivoire
Djibouti
Dominica
Dominican Republic
East Timor
Ecuador
Egypt
El Salvador
Equatorial Guinea
Eritrea
Ethiopia
Fiji
Gabon
Gambia, The
Georgia
Ghana
Greece
Grenada
Guatemala
Guinea
Guinea-Bissau
Guyana
Haiti
Honduras
India
Indonesia
Iran
Iraq
Jamaica
Jordan
Kazakhstan
Kenya
Kiribati
Kyrgyzstan
Laos
Lebanon
Lesotho
Liberia
Libya
Madagascar
Malawi
Mali
Marshall Islands
Mauritania
Mauritius
Mexico
Micronesia, Federated States of
Moldova
Mongolia
Montenegro
Morocco
Mozambique
Myanmar
Namibia
Nauru
Nepal
Nicaragua
Niger
Nigeria
North Macedonia
Pakistan
Palestine
Papua New Guinea
Paraguay
Peru
Philippines
Russia
Rwanda
Saint Lucia
Saint Vincent and the Grenadines
Samoa
Sao Tome and Principe
Senegal
Serbia
Sierra Leone
Solomon Islands
South Africa
South Sudan
Sri Lanka
Sudan
Suriname
Tajikistan
Tanzania
Thailand
Togo
Tonga
Tunisia
Turkey
Turkmenistan
Tuvalu
Uganda
Ukraine
Uzbekistan
Vanuatu
Venezuela
Vietnam
Yemen
Zambia
Zimbabwe
Purchase all three courses in this series and save.