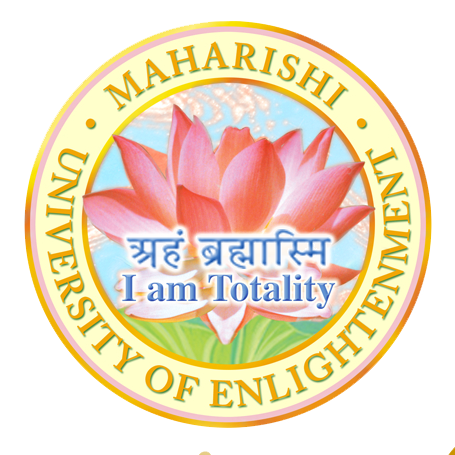 Personal enrichment series
Introducing:
Blissful Exercise with Barb McLaughlin
In this course you will learn practical exercise techniques that apply principles for developing consciousness in the physiology.
This Blissful Exercise course is the merging of exercise with simple principles of Maharishi AyurVeda®, which has a transformative influence for building strength and bliss in women of all ages, restoring the memory of inner and outer beauty.
These principles can be applied to a variety of sports and exercise routines, whether it's weight lifting, pickleball, or a simple walk.
Begins January 27, 2024.
Instructor: Barbara McLaughlin

Duration: 8 hours total

Location: Online using Zoom

Time: 11:15 AM CST, Saturdays and Wednesdays

Knowledge Sessions: 4 Saturdays - 1 hour each, starting January 27 - February 17, 2024

Practice Sessions: 4 Wednesdays - 1 hour each, starting January 31 - February 21, 2024

Level: All levels

Prerequisites: None

Instructor: Barbara McLaughlin

Cost: $149 (with discounts available, see below)
Register by December 20th and receive
20% Off
Use the code BLISSFULEARLYBIRD at checkout

Discounts are available for Blissful Exercise with Barb McLaughlin
Living In Canada?
Use the code BLISSFUL at checkout to receive your discount.
Level 2 Country Discounts
Use the Code BLISSFUL at checkout
Level 3 Country Discounts
Use the Code BLISSFUL2 at checkout
Only one discount code may be used.
Use BLISSFULEARLYBIRD for 20% off through December 20th, 2023
Antigua and Barbuda
Argentina
Armenia
Aruba
Bahrain
Barbados
Brunei
Chile
China
Costa Rica
Croatia
Czech Republic
Estonia
Greece
Guadeloupe
Hungary
Latvia
Lithuania
Maldives
Oman
Palau
Panama
Poland
Portugal
Romania
Saint Kitts and Nevis
Saudi Arabia
Seychelles
Singapore
Slovakia
Syria
Trinidad and Tobago
Uruguay

Afghanistan
Albania
Algeria
Angola
Armenia
Azerbaijan
Bangladesh
Belarus
Belize
Benin
Bhutan
Bolivia
Bosnia and Herzegovina
Botswana
Brazil
Bulgaria
Burkina Faso
Burundi
Cambodia
Cameroon
Cape Verde
Central African Republic
Chad
Colombia
Comoros
Congo
Democratic Republic of the
Congo
Cote d'Ivoire
Djibouti
Dominica
Dominican Republic
East Timor
Ecuador
Egypt
El Salvador
Equatorial Guinea
Eritrea
Ethiopia
Fiji
Gabon
Gambia, The
Georgia
Ghana
Greece
Grenada
Guatemala
Guinea
Guinea-Bissau
Guyana
Haiti
Honduras
India
Indonesia
Iran
Iraq
Jamaica
Jordan
Kazakhstan
Kenya
Kiribati
Kyrgyzstan
Laos
Lebanon
Lesotho
Liberia
Libya
Madagascar
Malawi
Mali
Marshall Islands
Mauritania
Mauritius
Mexico
Micronesia, Federated States of
Moldova
Mongolia
Montenegro
Morocco
Mozambique
Myanmar
Namibia
Nauru
Nepal
Nicaragua
Niger
Nigeria
North Macedonia
Pakistan
Palestine
Papua New Guinea
Paraguay
Peru
Philippines
Russia
Rwanda
Saint Lucia
Saint Vincent and the Grenadines
Samoa
Sao Tome and Principe
Senegal
Serbia
Sierra Leone
Solomon Islands
South Africa
South Sudan
Sri Lanka
Sudan
Suriname
Tajikistan
Tanzania
Thailand
Togo
Tonga
Tunisia
Turkey
Turkmenistan
Tuvalu
Uganda
Ukraine
Uzbekistan
Vanuatu
Venezuela
Vietnam
Yemen
Zambia
Zimbabwe
"It was amazing to see the transformation in my students and myself. Thirty years later, I'm still teaching these profound techniques. Together with my students, we are in better shape than ever before." - Barb McLaughlin
What to expect from Blissful Exercise at MUE
Fitness for All

This course is suitable for any age or lifestyle, and it is for meditators and non-meditators alike.

Knowledge and Practice Sessions

With each Saturday session you will grow in your understanding of the principles that govern health. Every Wednesday you will be able to practice, providing your body with benefits.

Expert Support

Barb has taught fitness and Blissful Exercise for over 30 years. She will support your growth and encourage your understanding of the mind-body connection.
Meet the Instructor
Barbara McLaughlin
Barb McLaughlin is a certified professional fitness trainer with over 30 years of experience teaching a holistic exercise program that incorporates the principles of Maharishi Ayurveda, leading to the development of consciousness and ideal health.

Currently, Barb teaches a successful online fitness program that goes to the US, Canada, and 3 other countries. She has received certifications from top sports medicine clinics and the American Council on Exercise (ACE).She is a certified active teacher of the TM technique (TM.org) trained by Maharishi Mahesh Yogi.

Barb has been the fitness trainer for professors, staff, and the local community at Maharishi International University (MIU) for 25 years. She has taught fitness in the top athletic clubs in the Seattle, Washington area. She studied psychology and health at the University of Washington where she graduated magna cum laude.

What Women Are Saying about Blissful Exercise with Barb

I was looking for a new exercise class suited for women over 60 when I heard about Barb's class. Thanks to the combination of anti-aging exercises, ayurvedic principles, and inspiring commentary I'm already gaining more flexibility and strength and feeling more blissful in the process. I love this class!
Barb's exercise class has been a life-saver for me. I joined about 3 years ago and have never looked back. I come out of her classes clear in mind, energetic, and stronger. It's like night and day for my well-being and energy levels. I also love the way it makes my body look and feel better than ever.
I'd read and heard about this Ayurvedic exercise class for years, not finding a way to organize family and work duties to try it. So when I started it was an overdue gift to myself. A happy break from work and family to be fit and build strength every week. I felt calm and happy and confident after class. I made new friends in an atmosphere of mutual support and fun with expert guidance.